Do you have grand visions of changing the world, yet sometimes feel alone, disconnected, or as if a piece of the puzzle is missing?
Would you LOVE to be surrounded by visionary leaders and passionate believers—individuals just like you, all pursuing their most ambitious goals and seemingly impossible dreams?
Step into a World Where Manifestation Isn't Just Magic, It's a Way of Life!
Wouldn't you love to manifest your goals and dreams with greater ease and speed?
Do you believe in the transformative power of your thoughts?
Ready to turn that belief into tangible results and meaningful connections?
Welcome to:
Manifesting With Friends
Immerse yourself in an electrifying global community specifically tailored to supercharge your personal growth and manifestation prowess. Join a collective that vibrates at your frequency, echoing your ambition. "Manifesting With Friends" stands as your unwavering ally on this transformative journey of personal growth and manifestation. With a rich plethora of daily and weekly interactive virtual sessions, there's always a time slot to complement your packed schedule where you can expect genuine, supportive souls on the other side of the screen, always ready to uplift and champion your dreams.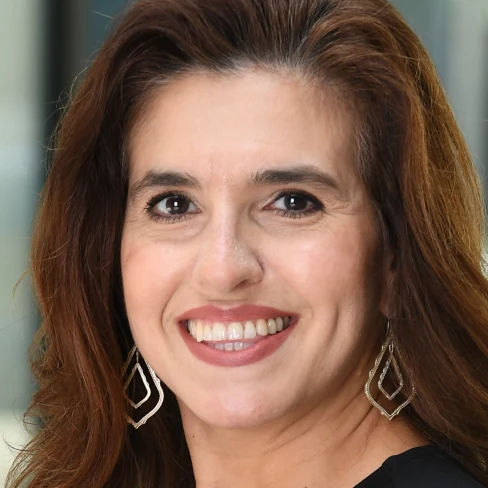 "I absolutely love the Manifesting with Friends Group. This group is my LIFELINE. There are times that I am starting my day feeling hum drum, with a lower vibration, then I jump on the zoom call, and it fills my cup so much that it allows me to go through my day from a full space. I find that I show up as the best version of myself during the day because my cup is so full. I feel that I am more creative, more inspired and more eager to conquer the day after the MWF group zoom. I also love that I get to connect with people from all over the World that have the same loving, giving, supportive spirit that I have. This is truly the best part of my day. I am so grateful for this beautiful space that I get to be plugged into. It's currently my greatest pleasure. You will not find a more loving, supportive and giving space than this. With so much love and gratitude."
-Michelle N
"Manifesting With Friends is a game-changer. It is unlike any group I've ever been a part of. I love the people and the energy they bring to every meeting. It is so inspiring! It is such a joy to be surrounded by like-minded people, to learn and grow together, to express our wins and our shortfalls with no judgment. Just understanding, love and support. This group of people are truly family. Every session gives me something I need. Whether it is the Morning Money Study, the Reading Roundtable, the Monday Mastermind, each session is a treasure trove of insight and positivity. And if that's not enough, the Pep Talks with Monte give you just the boost you need to propel you forward and make you feel great about yourself. I absolutely love MWF!"
-Tom L
"A wonderful friend introduced me to Manifesting With Friends about 6 months ago and it is the best online community I have ever been a part of. I'm so grateful to be part of it, and grateful for Tommy & Monte constantly expanding online events, resources and creative ways to support members who want to grow and achieve their goals. I'm a regular attendee of the daily ManifestACTION power hours, which were instrumental in me finding time to record 2 audiobooks recently. I try to attend this every day because it's a great opportunity to take action and creates routine & accountability. The Collier Collective/MWF is truly special because of the people that are in it. I feel that no matter what any group member needs guidance with, all you have to do is Ask, and sure enough people in the Community are happy to share knowledge, resources & time to help you out. Would love to see you on the inside!"
-Erm L
"Tommy & Monte Collier have created a wonderful collective where I am surrounded by positive like-minded individuals. In this space, we have had the honour and privilege of talking to the wonderful Brian and Cory Proctor every week. Listening to first hand stories about Brain's legendary father and his lessons and teachings has been priceless and honestly it always feels like his spirit is with us on these calls. 
When I joined Manifesting with Friends back in July, I joined the 3 calls every Monday, Wednesday and Friday. Like everyone else I immediately loved them. Since then the community has evolved and is the gift that keeps on giving. Now, I participate in the Morning Money Study Session with Jaxlyn & Wanda and the ManifestACTION Power Hour every day plus the Reading Round Tables 3 times a week. I leave these calls feeling uplifted, vibing high and ready to take inspired action whilst feeling supported by an incredible community even though we dial in via zoom and are not face to face (I am based in the U.K.).
Being in this space has unequivocally shifted my vibration to align with my goals and as a result I have attracted to me: new ideas, the right people and great opportunities that I would not have even considered!!! This Collective has given me access to successful mentors, friendship, love & support, accountability, networking opportunities, collaborations and feelings of abundance, success & limitless possibilities. Tommy & Monte, I cannot thank you enough for creating this beautiful group; your unconditional love; continuous support and generosity."
-Harpreet J
"Reading a book is one thing, understanding what you read is another. This group is about connecting with people from all over the world, from all different environments, professions and circumstances and diving deep into the readings and sharing our understanding with each other. This understanding transforms our lives. I am so grateful! Thank you."
-Dawn G
"Tommy and Monte have created a community of welcoming people seeking growth. They provide a space of knowledge, inspiration and encourage us to help each other wherever we can. And, just when you think the generosity is over the top they invite guests and experts to share their wisdom as well. Thank you for creating this space where Bob Proctor lives, I am sure."
-Katherine M
"Manifesting With Friends, brilliantly created by Tommy and Monte Collier, is a unique and supportive community. It offers "one-stop shopping" for people who are cultivating a positive mindset in accomplishing their goals--whatever their goals might be. It is a powerful self-development platform with a variety of programs to help people stay on a positive track in their lives, personally or professionally. It is a community of wonderful, supportive individuals who cheer each other on and assist each other with encouragement, expertise, and professional networking."
-Jane C
"Thank you for creating this incredible ecosystem of support and spiritual study focussed on abundance. I have achieved more towards my goal in a matter of a few short weeks with the support and perspective of this collective. I'm an incredible fan of the newest addition as well, the daily (DAILY!) morning money study. This community creates growth but in a soft way full of warmth."
-Julie B
Consistent Engagement

+

Nurturing Support

+

Genuine Accountability

= Manifestation Mastery
At The Collier Collective, we firmly hold that maintaining a consistent focus on affirmative thoughts, convictions, and actions is the cornerstone of fruitful goal realization. "Manifesting With Friends" anchors you with a dependable success support systems and routines, bolstered by the camaraderie and accountability of the group.
The Power of Repetition: By consistently exposing yourself to empowering concepts, you recalibrate your subconscious and nurture the belief in the boundless potential within and around you. This principle isn't just theoretical; it echoes in the disciplined routines of accomplished athletes, musicians, and achievers, driving them towards their zenith. With "Manifesting With Friends", we provide not just a program, but a living experience that harnesses the power of repetition and positive reinforcement to reshape your subconscious, instilling an unshakeable belief that the universe is at your command.
Meet Your Manifesting With Friends Hosts!
Tommy Collier
Co-Founder / Host
Tommy, an Emmy® Award-winning creative, has dedicated 13 years to personal development and spirituality. Having collaborated with industry luminaries and legends in human potential and success, he has gleaned vast insight into crafting a liberated life. Tommy's passion lies in equipping others with tools and strategies to realize their innate purpose, potential, power and prosperity.
Monte Collier
Co-Founder / Host
Monte, a seasoned Life & Success Coach, backed by years of training with an elite authority in Universal Laws, offers a rich tapestry of experience aligned with his realized purpose to successfully guide clients into their desired lives. Monte is lovingly renowned for his keen intuition, ability to decipher human emotions and offers a refreshingly successful and unique, coaching perspective.
Jaxlyn King
Ambassador / Host 
Jaxlyn, a Certified Law of Attraction Life Coach with over a decade of experience in personal transformation. She goes beyond quick fixes, focusing on deep-rooted, lasting changes that guide you towards higher consciousness. Jaxlyn empowers you to be the alchemist of your own life, harnessing quantum field energy to manifest your dreams. Experience  healing of your mind, body, and MONEY from the inside out.
Wanda Marie
Ambassador / Host
Drawing upon decades as a healthcare professional and an avid reader of metaphysics and a mentee/student of a few of the great Practitioners of our time, Wanda champions the holistic approach and transformative potential of a single thought and choice. She empowers individuals to embark on a fulfilling journey of self-discovery emphasizing FUN, self-conviction , and inner power as the fundamentals to a truly fulfilling life.
CJ Smith
Ambassador / Host
C.J. Smith, a certified Mindset & Neuro-Somatic Intelligence coach, collaborates with clients worldwide. With a unique blend of conscious mindset and subconscious nervous system rewiring, C.J. empowers you to harmonize thoughts, beliefs & emotions, making the journey to manifesting your dream life an effortless and enjoyable experience. Ready to become the hero in your story? Connect with CJ and create magic!
Way more than a book club!
Gone are the days when we were just a reading and study group. Today, we are an expansive virtual ecosystem designed to foster your personal and professional growth.
Experience the Magic with our Virtual Meetups:
MWF Reading Roundtable
Every Monday, Wednesday & Friday
11am to 12pm Eastern
Hosted by: Tommy & Monte Collier
The Meetup that started it all! Engage thrice a week to dive into the most revolutionary, thought-altering books penned by esteemed luminaries in personal development and spirituality. Plus rousing discussion and perspective sharing afterward for integration and embodiment of the material.

Currently Studying: 
"My Father Knew The Secret"
by Brian Proctor
Morning Money Study
Every Single Day!
7:15am to 8am Eastern
Hosted by: Jaxlyn King & Wanda Marie
Begin each day on the frequency of abundance. Commit just 45 minutes daily and experience the ultimate morning routine: Calming and Centering meditations, A heart-centered gratitude session, Inspiration-driven action lists and Engaging readings and discussions on top-tier money mindset books. 
Currently Studying:
"Love Money, Money Loves You"
by Sarah McCrum
ManifestACTION
Power Hour
Every Single Day!
1pm to 2pm Eastern
Hosted by: Monte Collier
Experience manifestation like never before with our daily virtual co-working Zoom sessions. Immerse yourself in an environment where clarity, focus, creativity, and productivity merge, empowering you to act and manifest more effectively. No talking, just inspired action taking, together! 
Monday
Mastermind
Mondays
3pm to 4pm Eastern
Hosted by: Tommy & Monte Collier
Kickstart your week with a high-frequency vibrational boost! Our weekly Mastermind meetings are a place to celebrate your achievements and seek guidance on challenges and opportunities. Tap into the collective intelligence of our community, and watch magic unfold.
Wednesday
Watch Party
Wednesdays
3pm to 4pm Eastern
Hosted by: Tommy Collier
Join us for our weekly watch parties. Together, we explore mind-expanding, perspective-altering, awareness-boosting video lessons from the greatest teachers of personal development and spirituality. Engage in enlightening discussions and expand your horizon each and every week.
Ask Tommy
Thursdays
3pm to 4pm Eastern
Hosted by: Tommy Collier
Tap-in for our weekly interactive hot-seat Q&A with Tommy Collier where you can come to get your burning questions answered, LIVE! You can "Ask Tommy" about anything in the realms of Business, Technology, Media, Marketing, Branding, Creativity, Spirituality, Mindset and Success.
Plug-In to our Vibrant Virtual Hub
Elevate your experience beyond our dynamic Zoom discussions by diving deep into our exclusive online community platform. (Not a Facebook group!) Connect 24/7 with global thought leaders, sharing insights and harnessing a treasure trove of resources.
Within this space, you can:
Celebrate personal and collective achievements.
Immerse yourself in uplifting tales and inspirational shares.
Showcase your business and its unique offerings.
Forge accountability partnerships, ensuring you stay aligned with your ambitions.
Discover invaluable tools and materials.
Embark on stimulating group challenges designed for growth and commitment.
Access everything on the go through a free mobile app.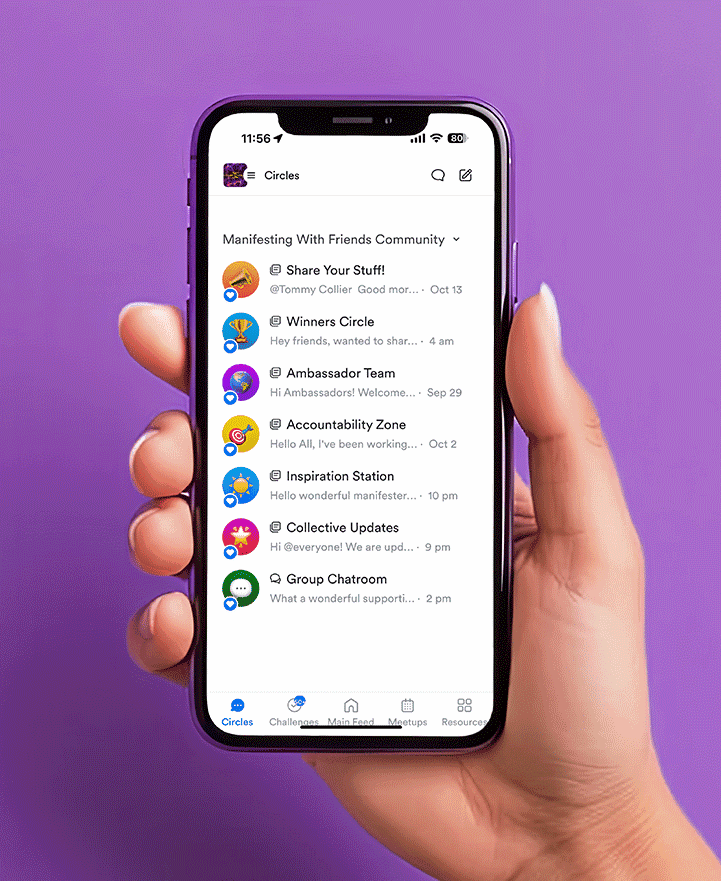 REMEMBER:
The energy of your network directly influences your success!
Ask yourself:
"Are the people around me fueling my rise
to freedom and prosperity?"

With us, that's a promise!
Unlocking Even More Magic!
Explore additional exclusive benefits, perks and wonders inside:
Our Global Ambassador team is open for all members to join who are interested in adding a source of income by inviting others to join our community.
Our members are manifesting abundance on the daily! We keep track and celebrate our collective prosperity with our Manifested Money Meter! 
Our wise mentor once said: "Accountability is the glue that ties commitment to the result!" Our Accountability Zone help our members stay on track with their objectives.
Our community is all about collaboration. Our "Share Your Stuff!" Circle is the place where members can share and promote their offerings in service to others.
We generate A LOT of recorded content from our multitudinous meetups! The Replay Room is updated daily for easy re-watching or catching up on sessions missed.
A daily sanctuary where you connect with like-minded souls, all aligned on a journey of positivity, growth, and success.
A beacon of optimism, available round-the-clock, supercharging your every endeavor with inspiration and motivation.
A global family right at your fingertips, offering unconditional validation, love, and tangible solutions to bring your dreams to fruition.
Immersing in an environment where everyone understands you, where your aspirations are celebrated, and where collaborative spirit reigns supreme, pushing competitive mindsets into obscurity.
A safe haven where your voice matters, where you're seen, heard, and cherished, and where differences aren't merely tolerated, but celebrated.
Diving deep into self-reflection, exploring timeless wisdom from legendary authors, mentors, and teachers, and being part of a community that offers unmatched value week after week.
Join the Global Movement Where Dreams and Reality Merge!
Take the leap towards your bright and beautiful future today!
JOIN US!
Your Ultimate Success Support System
Joining "Manifesting With Friends" is akin to discovering a wellspring of support. No longer will you feel alone against challenges or naysayers. Our community is your sanctuary, where every interaction promises growth, encouragement, and genuine connection. Some of your most cherished learnings will sprout from the friendships forged here. This global online haven awaits you—your revitalized beacon of support, guiding you towards your innate brilliance. It's your ticket from feeling lost to confidently charting your destiny. Embrace this vibrant, soul-nourishing family and let's co-create wonders! 
JOIN NOW!
Ready to amplify Your Manifestation Frequency?
Join our conscious community for under a dollar a day!
More words from our Members:
"Love this space, these meetings, these exchanges. It is so inspiring! What an honor and privilege to be surrounded by like-minded people, to discover things together, to express ourselves fully, to share our findings, and to grow together, elevating ourselves to another level, not yet imagined before we met."
---
"Studying is a wonderful way to start our day. Sharing the moment among like-minded people committed to their continuous self-development, in a safe community among friends, is just a perfect combination! 
---
"So grateful to be part of a community of such awareness and to be able to share, learn, grow, and experience life from different perspectives and keep evolving so beautifully toward my higher self."
---
"Every session is enlightening. I love this group of souls who have gathered to make the world a better place."
---
"I absolutely love these calls and this group. MWF is a must-join group. It is not only about reading, studying, learning, growing, and sharing... There's so much more: the amount of love, appreciation, and support is indescribable. There is no agenda behind it, it's genuine. We all can feel how this group is the real thing."
---
"I love how we are all getting to know each other. This is much more than reading together."
---
"This is profound and deep and amazing!"
---
"I am so grateful for the variety and diverse thinking as well as the safe place for ALL to be acknowledged and valued right where they are.  Priceless!"
---
"Thank you so much, this is so inspiring. I love the shares. I feel full after I sign off and nourished for the day." 
---
"I love the Unity of this group."
---
"Such great exchange every session. I love hearing everyone's perspectives on this very profound material."
---
"I love, love, love hearing so many points of view and heartfelt stories. It is just wonderful!"
---
 "It is so nice for so many people to share their perceptions, they are all so valuable. Thank You!"
---
"I love the discussion in the group. This information is so deep I have to read the material before hand and afterwards so I can take the time to digest and process the information. The work is amazing. Thank you Tommy and Monte for being such beautiful hosts.  
---
"Thank you for creating this group. It's so nice to be in this energy and to grow." 
---
"I love the authenticity of this group!" 
---
"Great discussion and support from all of the members is amazing!"
---
"I love this book and this group. I feel it opening up something in me, and I love the comments that people share after the reading. Thank you Tommy and Monte for starting this group." 
---
"My heart is exploding! Tommy and Monte, TYSM for creating a safe place to be...I feel it."
---
"Thank you for the beautiful and safe space you have created, we are all growing!" 
---
"Love you guys so much and everything that y'all are doing. It really feeds my soul to be connected to like-souled people. With so much gratitude. Thank you!"
---
"This is just a fabulous community and a fantastic initiative. Congratulations Tommy & Monte and thank you for creating this amazing community!"
Step Right Into Our Magical World!✨
Secure your membership before rates increase to $444/year & $44/month on January 1st 2024!*
* Current pricing is valid for the duration of a continuous yearly or monthly subscription and expires upon cancellation.